Supporting the next generation of environmental leaders has been at the forefront of TreePeople's mission for almost 50 years — ever since we were founded on the dreams of a 15-year-old boy trying to change the world. That spirit is still growing strong today.
As the new school year starts and teachers and students return to in-person learning, TreePeople will be welcomed back once again by Los Angeles County schools to run the LA County Public Works funded Generation Earth program in order to engage and support students and teachers across the Southland for the next six years. With TreePeople's Youth Leadership Coordinators at the helm, our most recent implementation of Generation Earth, from 2014 to 2021, engaged over 88,000 students in over 400 schools across the county to take on almost 1,000 environmental service projects to benefit the environment and their local communities. TreePeople is excited to continue this vital work into the future.
Last year when COVID-19 brought new challenges to our school communities, TreePeople stepped up to ensure that students throughout Southern California had access to learn about the environmental challenges that we face today. TreePeople also worked hand in hand with teachers during the pandemic to give them the tools and support they needed to inspire tomorrow's leaders to take action. As schools shut down and students transitioned to distance learning, we found new ways to connect to the virtual classroom by tapping into Zoom classrooms and taking both our classroom lessons and our Eco-Tour field trips online and partnering with the groundbreaking LAUSD Season of STEM initiative.
"When our teachers and students needed us during this pandemic we were there for them and will continue to be because as youth have voiced: the drought, these fires, and this summer heat all reinforce that the time is now to take action," said Ariel Lew Ai Le Whitson, TreePeople's Director of Education and Community. "Our science-based environmental education programming is more important than ever to ensure youth are able to advocate for themselves and their communities through sharing knowledge and tools that support their ideas."
As part of the LA County Public Works funded Generation Earth program, which TreePeople has managed since its inception in 1997, TreePeople has offered students and teachers in Los Angeles County workshops, mentorship, and do-it-yourself environmental projects that help youth make a positive difference at school, at home, and out in the world. As schools across the Southland welcome students back and navigate our new COVID normal, we will continue our work with both a return to in-person support and our newly expanded virtual experiences.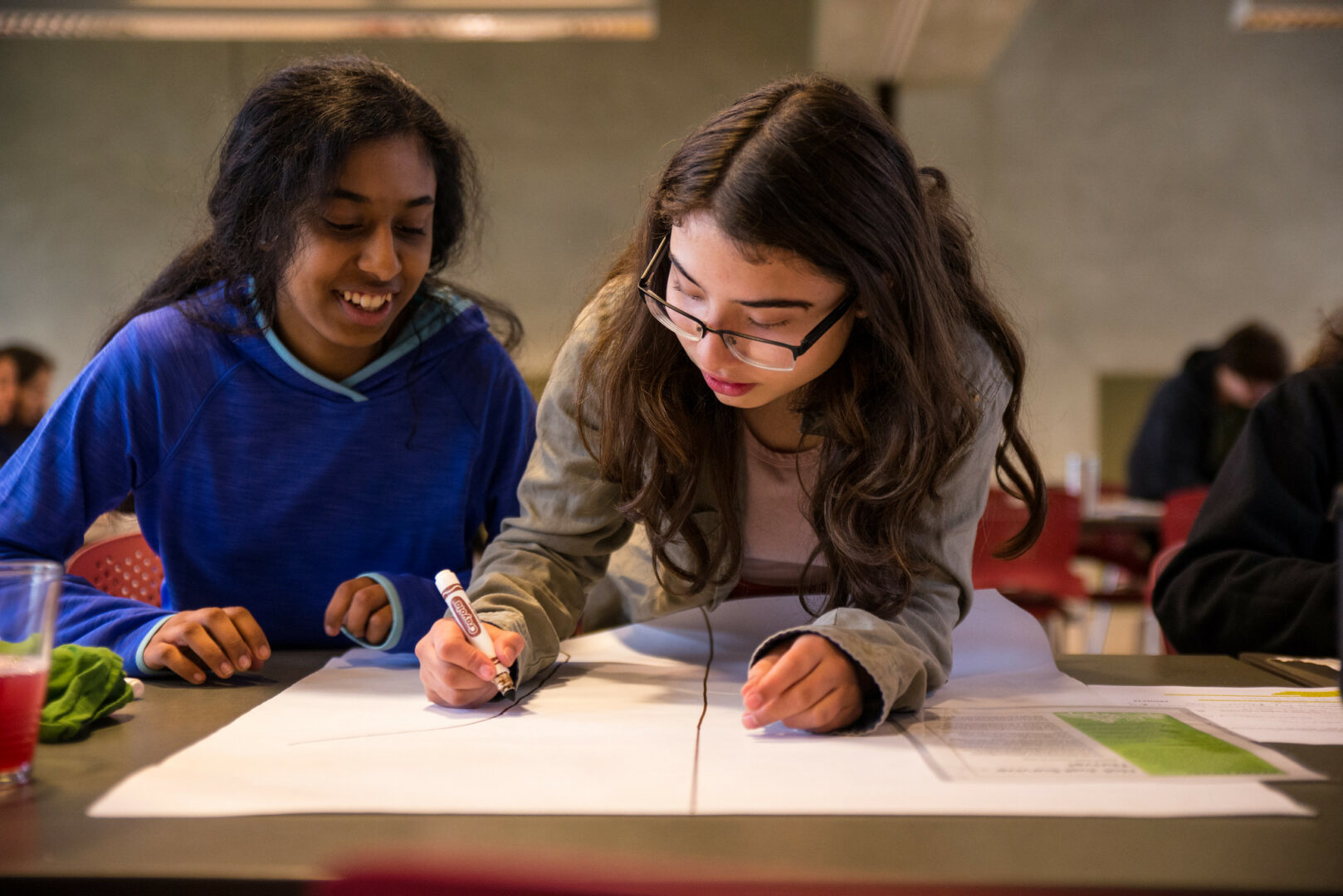 "Knowing the hardships teachers underwent this past year due to COVID-19 and distance learning models allowed us to build an even stronger community of support designed to bring the fun back into the virtual classroom while simultaneously giving teachers ideas, resources, and the well-deserved break they didn't know they needed," said Maria Adame, a Youth Leadership Coordinator at TreePeople.
TreePeople will also be returning to hosting students, groups, and youth empowerment organizations at our hilltop at Coldwater Canyon Park, where for over 40 years we have been running our Eco-Tour program that brings students up from the city and into nature. For the first time, these transformative outside classroom experiences will be available in a school setting as well, offering yet another tool for teachers to engage their students.
"Our work reminds us every day that not only can we make a difference, but we can have fun and build a stronger sense of community while doing it," said Emi Kusanayagi, a Youth Leadership Coordinator at TreePeople.
This year alone, TreePeople has already engaged directly with over 30,000 students and we're just getting started. TreePeople will continue to be there for teachers and students so that our youth can continue to dream and a build greener, brighter tomorrow — starting today!
To learn more about Generation Earth, please contact generationearth@treepeople.org. For more details on TreePeople's Eco-Tours, contact rdonis@treepeople.org.