Mission & People
People need trees and trees need people.
TreePeople is Southern California's largest environmental movement whose mission is to inspire, engage and support people to take personal responsibility for the urban environment, making it safe, healthy, fun and sustainable and to share our process as a model for the world.
Our Team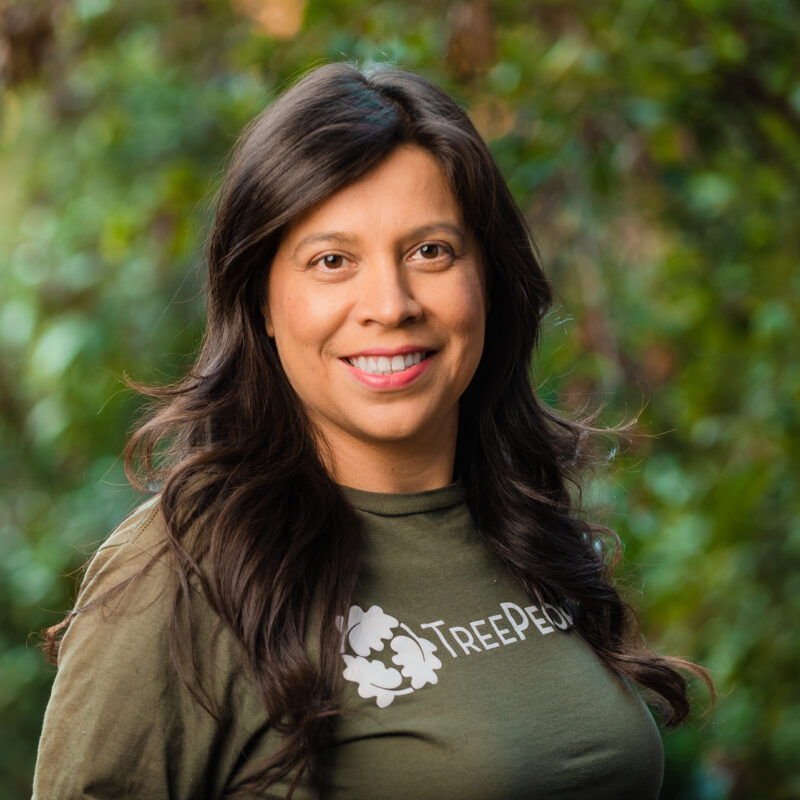 Cindy Montañez
Chief Executive Officer
Forestry and Urban Greening
Marketing and Communications
Founder
Andy Lipkis
Board Member, Founder, TreePeople
Join Our Movement
Stay up to date with TreePeople's monthly newsletter. Find out about upcoming events, announcements, jobs, and other opportunities to get involved!
By submitting, you are agreeing to receive TreePeople related news and occasional communications, and agreeing to our Privacy Policy.